DigitalOcean (DOCN) Takes Customers from the Megas, Community Moat Balloons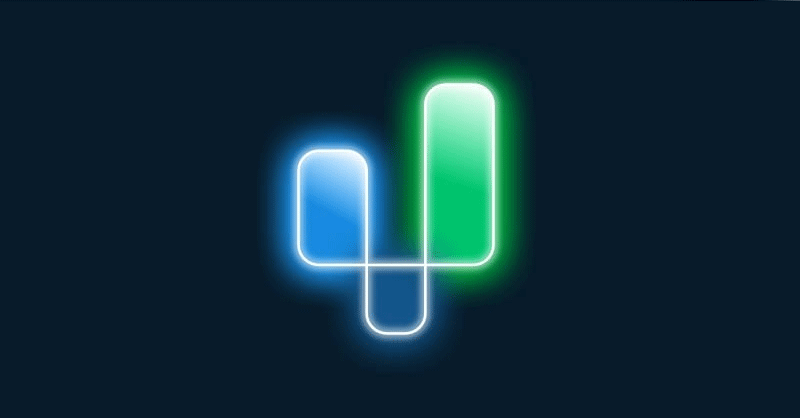 Lede
•
DigitalOcean (NYSE: DOCN)
beat analyst
estimates
for revenue, ARR, NDR, ARPU, customer additions, and full year EPS in the face of a revenue hit from the war in Ukraine.
• The company's community moat, which is unrivaled on any cloud platform, ballooned from five million unique monthly visitors to nine million.
• The CEO noted that "w
e're seeing lots of customers come from hyperscalers."
Story
DOCN, the cloud computing infrastructure platform for SMBs, reported earnings after the market closed on 5-4-2022.
The company took down full year revenue by $8 million for the 3% of revenue that it generates from Russia and Ukraine, following appropriate rules of conservatism.
But the flies in the ointment can't hide the underlying strength.
DOCN announced that it has gone from 5 million unique users on its free content community to now 9 million, in just a year. Some of that growth came from the
acquisition
of css-tricks, but much of it has simply come from its deep moat of community.
A year ago the community had 34,000 developer tutorials and community Q&A which drove 5 million unique community visitors per month.
Yep, this is a central cloud infrastructure company with 5 million
unique people every month
in its community.
Today that stands at 9 million.
That community moat, in our opinion, is virtually impenetrable and as traffic data now validates, we believe it will grow substantially deeper over time. We also believe it is the one cryptonite in the AWS behemoth.
While Wall Street may be weary of the Russian war impact, we see that Revenue, ARR, NDR, ARPU, customer count (additions), and full year EPS guidance were ahead of estimates, and top of funnel pageviews is up 70% as well.
This is how the company can trim $8M from full year guidance and still come out slightly ahead of analyst estimates.
As for the EPS misses for the quarter just reported and Q2, that is also due to the war in Ukraine, but please note that the company guided to a full year EPS number
above
analyst estimates.
We have little care about quarterly results if the full year guidance exceeds estimates and that's what we have here.
Let's rewind to the last three quarters — the first a defining moment for DigitalOcean.
Three quarters ago, the company reported numbers that beat consensus estimates for revenue, annual recurring revenue (ARR), customer count, average revenue per user (ARPU), net retention rate, adjusted gross profit, adjusted gross profit margin per cent, adjusted EBITDA, and full year revenue guidance.
We noted that growth was accelerating as was net retention, just as profitability margins were improving which is a magical combination — a defining combination.
Then we noted the ever so difficult quarter to follow the defining quarter (last quarter), and we got nearly… the same thing.
The company reported numbers that beat consensus estimates for revenue, annual recurring revenue (ARR), average revenue per user (ARPU), net retention rate, adjusted gross profit, adjusted gross profit margin per cent, adjusted EBITDA, and full year revenue guidance.
The company guided to 31% revenue growth for 2022, a very early guide for the next year demonstrating their confidence.
The CEO noted on that earnings call that DOCN is "pulling away from competition," when referencing the other SMB infrastructure providers.
And then, last quarter we received the results for Q4 2021 and full year guidance for 2022; essentially all beats and raises.
DOCN wasn't supposed to able to do any of these things — revenue growth was supposed to be in the 20's, retention can't rise in a company that serves SMBs, and certainly there is no way that a CapEx heavy company could deliver margins comparable to AWS.
But we don't care what people believe;
We care about what is not believed and happens anyway;
And that's the DOCN story — what was not believed, but is happening anyway.
Conclusion
It's finding the technology gems like DigitalOcean before they are household names, that can turn into the 'next Google,' or 'next Apple,' where we have to get ahead of the curve. This is what CML Pro does.
Each company in our 'Top Picks' has been selected as a future crown jewel of technology.
The precious few thematic top picks, research dossiers, and alerts are available for a limited time at a 30% discount.
Thanks for reading, friends.
The author is long DOCN at the time of this writing.
Please read the legal disclaimers below and as always, remember, we are not making a recommendation or soliciting a sale or purchase of any security ever. We are not licensed to do so, and we wouldn't do it even if we were. We're sharing my opinions, and provide you the power to be knowledgeable to make your own decisions.
Legal
The information contained on this site is provided for general informational purposes, as a convenience to the readers. The materials are not a substitute for obtaining professional advice from a qualified person, firm or corporation. Consult the appropriate professional advisor for more complete and current information. Capital Market Laboratories ("The Company") does not engage in rendering any legal or professional services by placing these general informational materials on this website.
The Company specifically disclaims any liability, whether based in contract, tort, strict liability or otherwise, for any direct, indirect, incidental, consequential, or special damages arising out of or in any way connected with access to or use of the site, even if we have been advised of the possibility of such damages, including liability in connection with mistakes or omissions in, or delays in transmission of, information to or from the user, interruptions in telecommunications connections to the site or viruses.
The Company makes no representations or warranties about the accuracy or completeness of the information contained on this website. Any links provided to other server sites are offered as a matter of convenience and in no way are meant to imply that The Company endorses, sponsors, promotes or is affiliated with the owners of or participants in those sites, or endorse any information contained on those sites, unless expressly stated.